Read an article about South Hill Gallery by Nigel Featherstone
Patron - Martin Sharp
It was our great privilege to have had Australia's foremost Pop artist, Martin Sharp, as the Patron of South Hill Gallery.
Regarded as this country's most prominent Pop artist, Martin Sharp made significant contributions to Australian culture from the early 6Os, with his posters and record covers in particular receiving international recognition.
Watch an interview with Martin at National Portrait Gallery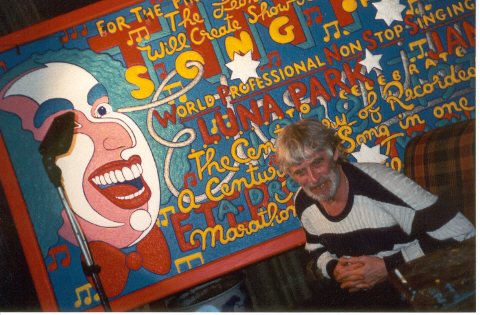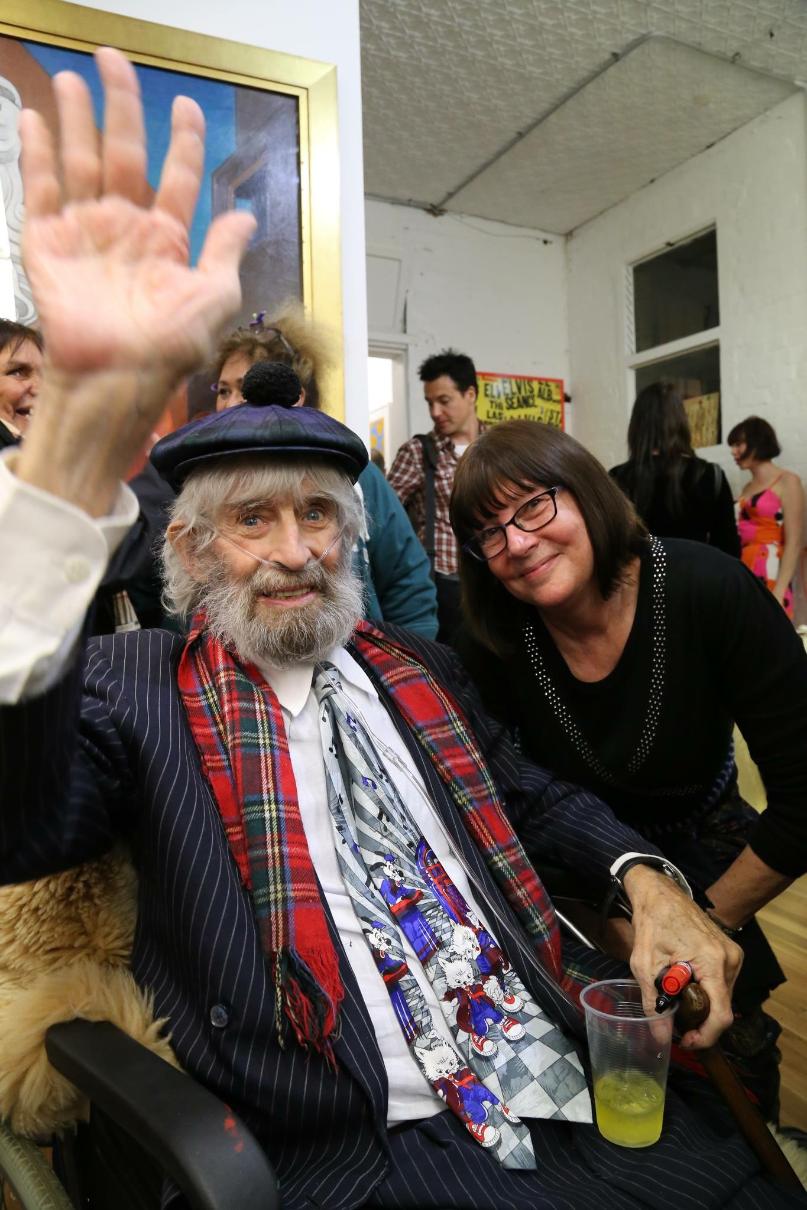 Martin Sharp and Linda Gumbert together at Martin Sharps Last Exhibition - Damien Minton's Gallery
PHOTO COURTESY STEVE MCLAREN
South Hill Gallery consisted of three galleries exhibiting contemporary artists on a monthly basis, as well as a room with a permanent collection of artwork and memorabilia from the 60's pop artists and associates of the
Yellow House
.
Permanent Collection - Yellow House Artwork and Memorabilia