SOUTH HILL GALLERY
WILL CLOSE FOR WINTER
FROM SUNDAY 25 MAY
REOPENING SATURDAY 20 SEPTEMBER
WITH AN EXHIBITION BY
KATHRYN GALLAGHER
WE APOLOGISE FOR ANY INCONVENIENCE SO CAUSED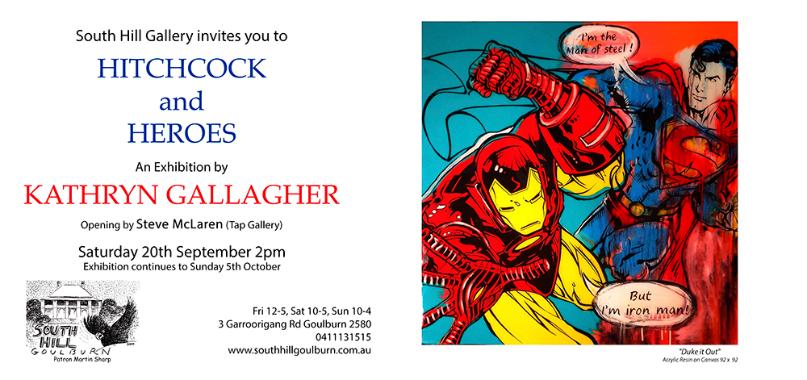 South Hill is registered for what will be the first of these regular events.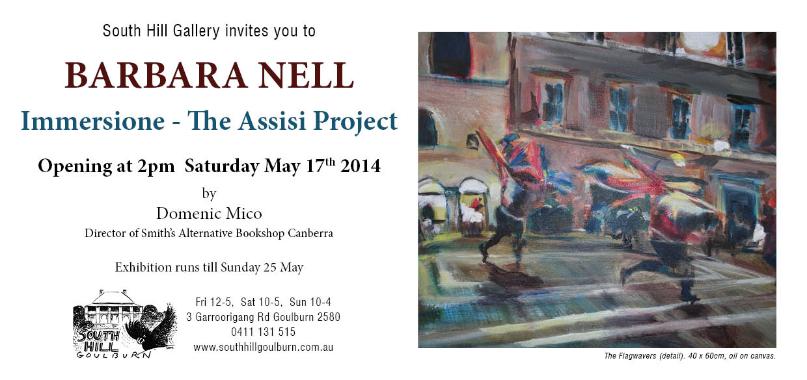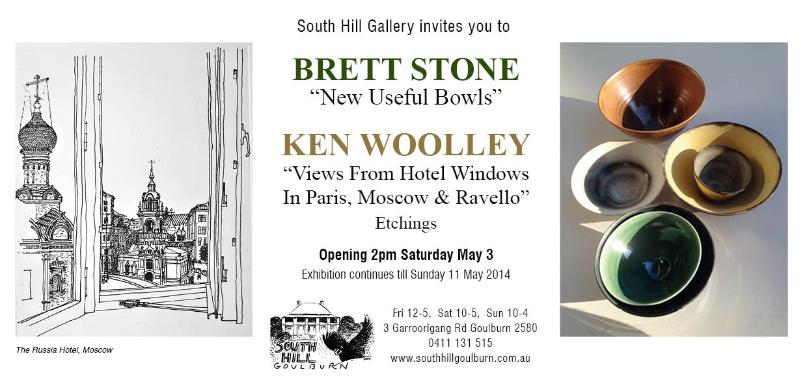 "New useful bowls" BRETT STONE
Brett Stone started his art career during the heady days of the mineral boom in Perth in the mid 1980s. Lured to Sydney by Rex Irwin in 1987, he is now a manager of Olsen Irwin. In this role he has encouraged the blossoming of many emerging artist's careers, and helped build many private collections. Realising he can't draw, he has become a potter. Brett is one of the core potters who recently established Claypool, a creative ceramic studio in Erskineville.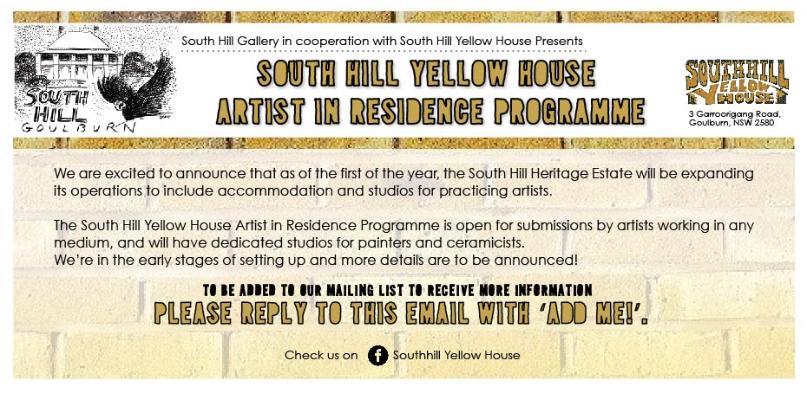 1 – 25 Acrylic on Fine Art Paper $650
26 – 31 Acrylic on Fine Art Paper $850
32 – 37 Acrylic on Fine Art Paper $650
Hand Numbered and Signed Limited Edition
Philippe Mora and Martin Sharp
Collaborative Poster $ 65
Philippe Mora Signed
Comic Book/Catalogue
$10




VIDEO LINKS- Quicktime version here